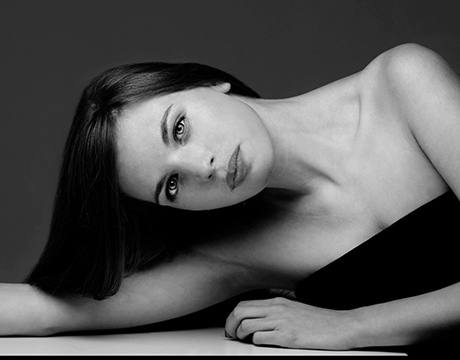 Die AV Show von Toju Kae & Jelena Veljkovic zeichnet sich durch transzendentale Finesse aus und vereint zwei künstlerische Disziplinen auf einfühlsame und spezielle Art und Weise. Kaum sichtbar verläuft die Grenze zwischen geisterhafter Erscheinung und digitalem Glitch. Animierte, kolorierte 3DScans von Menschen, Körperteilen und Objekten werden in den Raum projiziert. Die scheinbar zerrissenen Bilder und Texturen spiegeln die wunderbar repetitive und innovative Musik von Toju Kae wider. Sie umspielen und erden sie und nehmen die BesucherInnen in Beschlag.
Die in Belgrad geborene Künstlerin Jelena Veljkovic studiert seit 2015 "Interface Cultures" an der Kunstuniversität Linz. Ihr Blick auf dieses audiovisuelle, körperbetonte Projekt wurde geprägt durch ihre langjährige Erfahrung als Modern Dancer, VJ und Stage Designerin.
Toju Kae & Jelena Veljkovic's AV show is marked by a transcendental finesse, merging two artistic disciplines in a empathetic and special way. The line between ghostly apparition and digital glitch is almost imperceptible. Animated, colored 3D scans of people, body parts and objects are projected into the venue. The seemingly torn images and textures mirror Toju Kae's wonderfully repetitive and innovative music. They swirl around it, ground it, and engross the visitors.
Belgrad-born artist Jelena Veljkovic has been studying "Interface Cultures" at the University of Art and Design Linz since 2015. Her sensibilities for this audiovisual, body conscious project have been shaped by years of experience as a modern dancer, VJ, and stage designer.
More artists on the same day