Partout, sound:frame
Vienna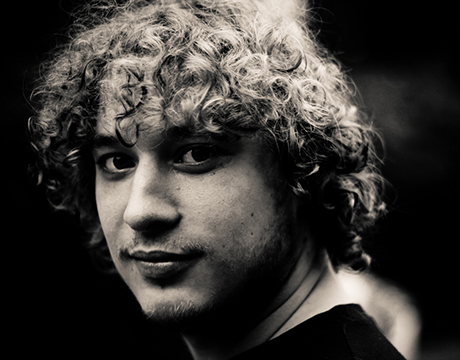 DJ Curley Sue ist einer der Masterminds der Wiener Crew Jugendstil – ein wichtiges Kollektiv in der österreichischen Underground-Musikszene. Er ist Teil des sound:frame Labels, ist eng mit den Wiener Luv Shack Records verbunden, und ist gelegentlicher Studiokumpel von Lee Stevens. Gemeinsam haben sie den alten Police-Klassiker "Roxanne" aufpoliert.
Als Curley Sue vor über einem halben Jahrzehnt mit dem Auflegen begann, hatte er anfangs kein festes Ziel im Auge – außer seinen Gästen einen guten Abend zu bescheren. Über die Jahre hinweg entwickelte er sich, mit seinen Sets aus klassischen Zutaten wie Funk und Soul, gemixt mit verschiedenen House-Spielarten, zu einem vielgefragten DJ in ganz Österreich und darüber hinaus. Neben seinen erfolgreichen Veranstaltungsreihen (u.a. die Jugendstil-Partys, sowie neuerdings Partout), die er betreut und bucht, ist er Teil des Wiener Labels Luv Shack Records.
DJ Curley Sue is one of the masterminds of the Viennese crew Jugendstil – a key collective in the Austrian underground music scene. He is part of the sound:frame label, closely linked to Viennese Luv Shack Records, and an occasional studio buddy of Lee Stevens. Together they revamped the old Police classic "Roxanne".
When Curley Sue started DJing half a decade ago, he had no clear objective in mind – except that his guests have a good time. After years of playing sets with classic ingredients such as funk and soul mixed with various types of house, Curley Sue has come to be in high demand all over Austria and beyond. Along with successful event series which he hosts and curates (e.g., the Jugenstil parties and, most recently, Partout), he is also part of the Viennese label Luv Shack Records.
More artists on the same day