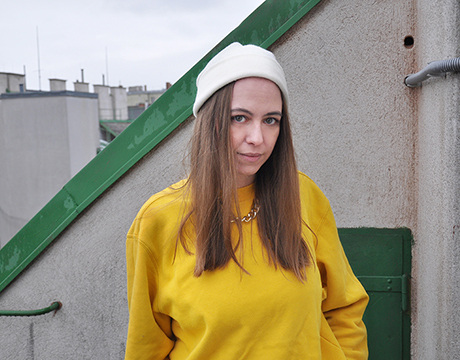 Joja ist echte Wienerin. Eine Stadt die so viel verschiedenartige Musik und Kultur bietet, färbt natürlich ab und so war der Start der DJ Karriere ein logischer Schritt. 2013 gründet Joja V ARE. Sie ist immer auf der Suche nach verbindenden Strukturen die unterschiedlichsten Dingen zugrunde liegen. Musikalisch spiegelt sich dies in einer breit aufgestellten Selektion wider. Die Architektin baut ihre Sets mit variierenden Ausdrucksformen der Musik.
Joja liebt die Vielfältigkeit.
Joja is a real Viennese. Grown up in a city that provides such a huge spectrum of music and culture, it was a logical step to start djing herself. Joja founded V ARE in 2013 and is always exploring structures that different things have in common. Musically that leads to an unpredictable journey through the fields of various rhythms. She is an architect at work, shaping the time with waveforms that maybe had never met before.
A diversified selection is what Joja loves.
More artists on the same day